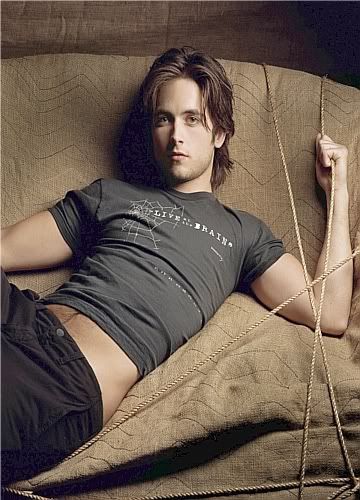 It is for a fact that he must collect these
dragon balls
in order to stop Picollo's ambitious motive in ruling the earth. This is for the film adaptation of the hit manga series
Dragonball
which stars hot actor Justin Chatwin as Goku. He will be joined by James Marsen, Eriko Tamura, Joon Park and Jamie Chung among others which is on talks as of this moment. The film is directed by James Wong and set to be release on August 15, 2008.
Canadian-born Justin Chatwin took acting lessons during his college breaks. He got his breakthrough performance in a small role via the movie

Josie and the Pussycats

. Then started to appear in cult-programs Smallville and

Mysterious Ways

.He also appeared in the thriller Taking Lives opposite Angelina Jolie and Ethan Hawke as well as SuperBabies: Baby Genuises 2 all at the same year.
His biggest break come to life as he is casted as one of Tom Cruise's kids in the Stephen Spielberg movie War of the Worlds. Before that he appeared in the teen comedy flick The Chumscrubber along with Jamie Bell and Camilla Belle. Early of 2007 he appeared in the drama movie

The Invisible

as a teenager who became invisible the next day he wakes up. Apart from Dragonball movie, we can also see him in Middle of Nowhere which will be show in 2008. An uprising star in the making Justin needs to prove more to gather the audience's nod to him as an actor.